Moisture Meter SOLER
Moisture meter «SOLER» is designed for continuous remote measurement of volumetric moisture content in gas mixtures and data transmission to recording instruments and to a personal computer via RS-485 channel.
The SOLER meter is designed for continuous measurement of the volumetric moisture content in a gas mixture and data output to an LCD display and to a computer via the RS-485 channel.
The scope of application of the SOLER Meter is the measurement of the volumetric moisture content in the emissions of thermal power and industrial installations.
The SOLER meter meets the requirements of GOST 13320-81 and belongs to stationary industrial automatic meters. Depending on the time of setting the output signal, the SOLER meter belongs to the I-1 group, from the time
warming up – to the group P-2, from the permissible angle of inclination – to the group NC.
The SOLER meter meets the requirements of GOST 12997-84, according to the operating conditions, the meter belongs to groups B4, P1, L3.
In terms of environmental protection, the SOLER meter has a degree of protection IP54 according to GOST 14254-2015.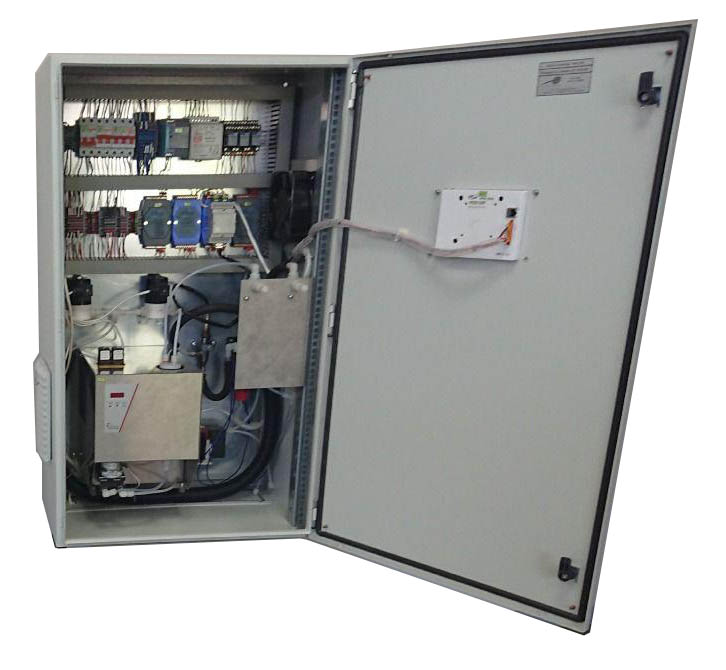 See how it works automatic system
monitoring industrial elections
The environmental monitoring system, designed for industrial enterprises and environmental laboratories, is designed and manufactured according to the requirements of each Customer
At the same time, we guarantee full compliance with the requirements:

Environmental Code of the Republic of Kazakhstan dated January 2, 2021 № 400-VI

Federal Law № 39-FZ of March 9, 2021 "On Amendments to the Federal Law "On Environmental Protection" of the Russian Federation"