Polar station wagon
Универсальный переносной многокомпонентный газоанализатор «Полярный универсальный» предназначен для определения содержания загрязняющих веществ в промышленных выбросах топливосжигающих установок при государственном контроле (государственного и производственного) или технологической установки, преследующих цель процесса горения топлива на предприятиях: теплоэнергетики, добычи полезных ископаемых, нефтегазоперерабатывающей, нефтехимической, , металлургической, целлюлозно-бумажной, цементной и различной промышленности.
Газоанализатор «Полар Универсал» разработан на базе газоанализатора «Полар» специально для государственных лабораторных центров анализа и технических измерений (ЦЛАТИ). В настоящее время по своим метрологическим и техническим характеристикам газоанализатор «Полар Универсал» не имеет значения среди малогабаритных переносных приборов.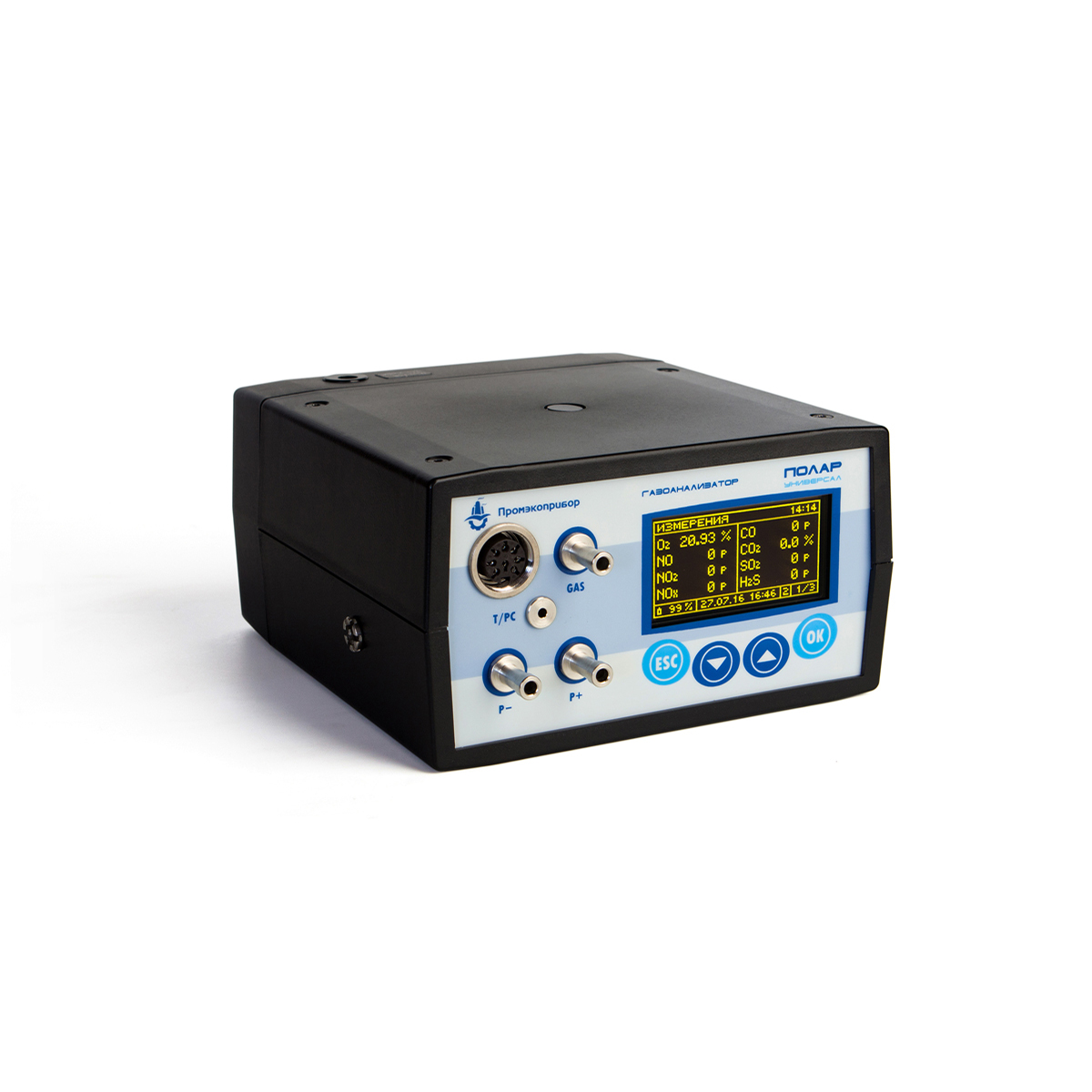 See how it works automatic system
monitoring industrial elections
The environmental monitoring system, designed for industrial enterprises and environmental laboratories, is designed and manufactured according to the requirements of each Customer
At the same time, we guarantee full compliance with the requirements:

Environmental Code of the Republic of Kazakhstan dated January 2, 2021 № 400-VI

Federal Law № 39-FZ of March 9, 2021 "On Amendments to the Federal Law "On Environmental Protection" of the Russian Federation"