Hobbit-T-NH3 with digital display
Hobbit-T-NH3 with digital display
Ammonia gas analyzer with digital indication Hobbit-T-NH3 is designed to control hazardous ammonia gas contamination in the air of the working area.
Hobbit-T-NH3 complies with the requirements of the "RULES for the design and safe operation of ammonia refrigeration units" (PB-09-595-03) of the Gosgortekhnadzor of Russia. The device can be produced in accordance with the requirements for explosion protection with the explosion protection marking ExibIIBT6. Sensors can be designed to be installed directly in freezers.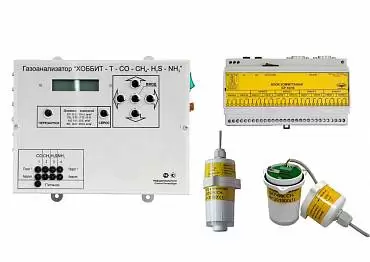 See how it works automatic system
monitoring industrial elections
The environmental monitoring system, designed for industrial enterprises and environmental laboratories, is designed and manufactured according to the requirements of each Customer
At the same time, we guarantee full compliance with the requirements:

Environmental Code of the Republic of Kazakhstan dated January 2, 2021 № 400-VI

Federal Law № 39-FZ of March 9, 2021 "On Amendments to the Federal Law "On Environmental Protection" of the Russian Federation"