Control boxes Ya5000
The boxes are designed for local, remote and automatic control of asynchronous electric motors with a power of up to 75 kW with a long-term operation, as well as for signaling and protecting asynchronous motors with a squirrel-cage rotor.
Operating conditions
ambient air temperature from + 1°С to + 40°С;
height above sea level is not more than 2000 m;
the environment is non-explosive, does not contain conductive dust, corrosive gases or vapors that destroy metals and insulation.
Design
The box is a metal box with equipment and devices installed inside the box on the panel and on the door. The boxes are designed to be mounted on a wall, column or other vertical base.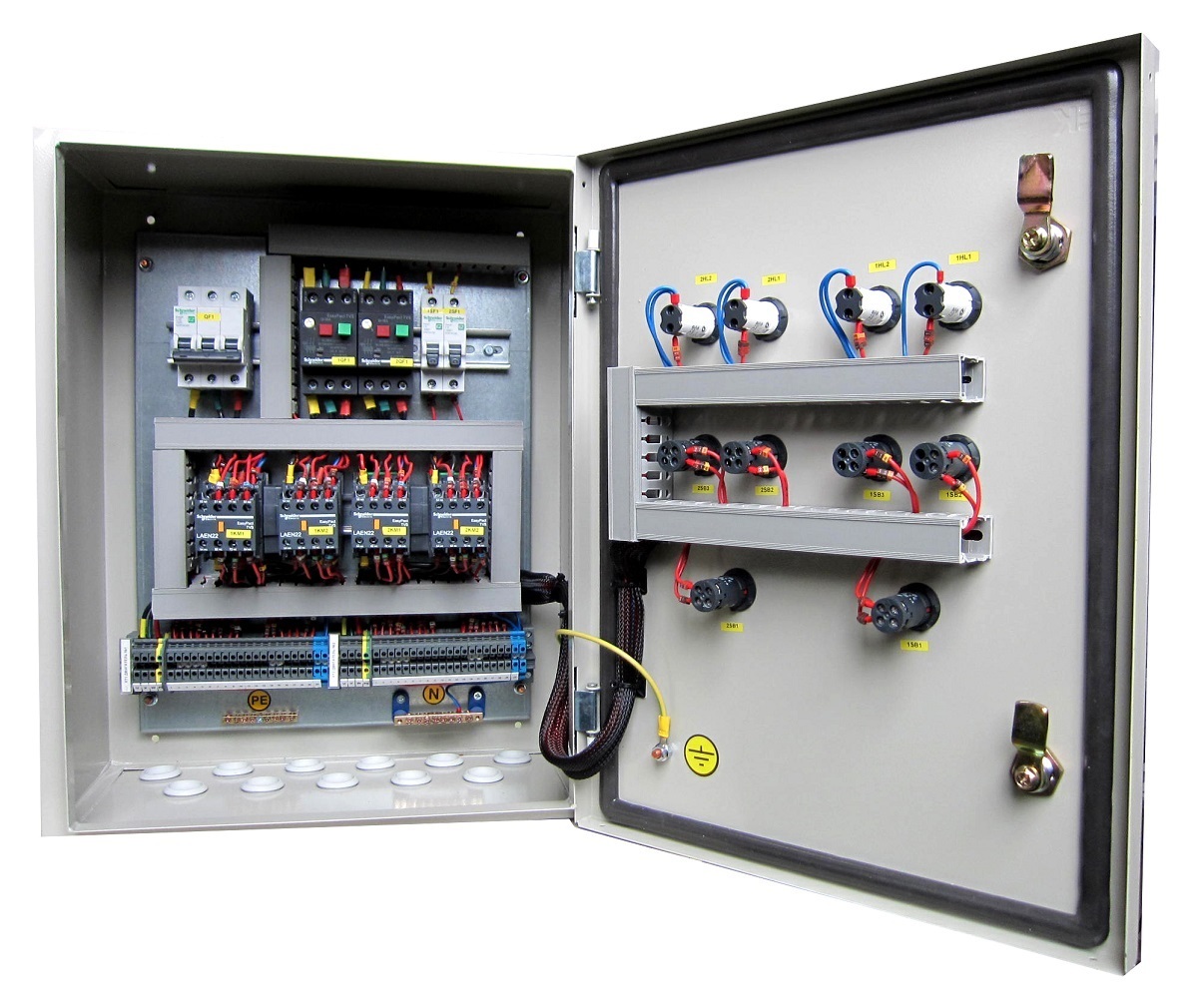 See how it works automatic system
monitoring industrial elections
The environmental monitoring system, designed for industrial enterprises and environmental laboratories, is designed and manufactured according to the requirements of each Customer
At the same time, we guarantee full compliance with the requirements:

Environmental Code of the Republic of Kazakhstan dated January 2, 2021 № 400-VI

Federal Law № 39-FZ of March 9, 2021 "On Amendments to the Federal Law "On Environmental Protection" of the Russian Federation"