Maintenance and calibration of portable gas analyze
Proper operation of gas analysis equipment requires the implementation of the necessary preventive measures - regular scheduled checks of the operation of gas analyzers.
With rich experience in the production of gas analytical equipment and its own service laboratory, the company "Promanalit" has the ability to provide after-sales service and verification of gas analytical instruments of various domestic and foreign manufacturers (including the models "Polar", "Polar-2", "Expert", " Monolith, Monolith-2, Testo-33, Testo-350, IMR, MRU, Drager, AUER, Ultramat, Colomat, Oxymat, etc.)
As part of the service, we perform the following work:
external inspection and check of gas analyzer performance;
checking the resource of gas sensors and, if necessary, replacing the sensors of the gas analyzer;
checking the performance of the sampling pump and, if necessary, cleaning or replacing it;
checking the condition and tightness of the sampling line and, if necessary, repairing it;
checking the condition of the cleaning filters and, if necessary, replacing them;
checking the battery life and, if necessary, replacing it;
drawing up a list of elements necessary for replacement, agreeing with the customer on the scope of work performed;
repair if necessary (including replacement of electrochemical sensors, batteries, cleaning filters, etc.)
calibration of the gas analyzer by calibration gas mixtures;
verification of the gas analyzer.
We guarantee our customers the high quality of the work performed and positive results when the devices pass the subsequent periodic state verification.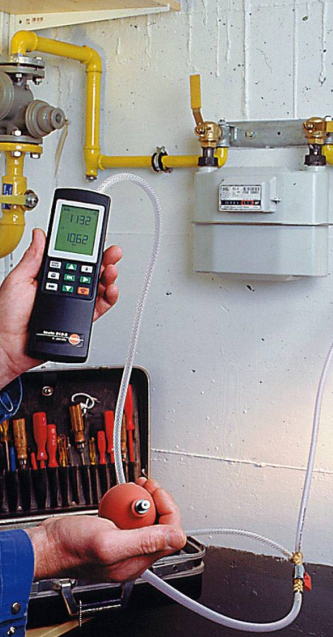 This equipment is already used