Switchboard series SHRO
Shield Shchro-8505 is used for receiving and distributing electricity in three-phase alternating current networks 220/380V and frequency 50/60Hz. Shield Shchro-8505 is equipped with automatic switches, they control lighting devices. In addition to the on-off functions, the ShchRO8505 switchboard has the ability to emergency disconnect electrical circuits, which is triggered in the event of overloads or short circuits. Shchro-8505 is mounted on the wall. Shchro shields are equipped with automatic switches of both imported and Russian production. The degree of protection of the ShchRO-8505 shield from contact with live parts, ingress of solid foreign bodies and liquids IP54, IP31.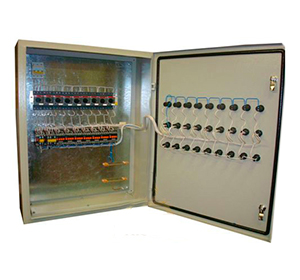 See how it works automatic system
monitoring industrial elections
The environmental monitoring system, designed for industrial enterprises and environmental laboratories, is designed and manufactured according to the requirements of each Customer
At the same time, we guarantee full compliance with the requirements:

Environmental Code of the Republic of Kazakhstan dated January 2, 2021 № 400-VI

Federal Law № 39-FZ of March 9, 2021 "On Amendments to the Federal Law "On Environmental Protection" of the Russian Federation"