Hobbit-F with digital readout
Hobbit-F with digital readout
The two-threshold fluorine detector Hobbit-F is designed to signal an increase in the fluorine content above the permissible limit in the air of the working area. The signaling device is designed to ensure safe working conditions and can also be used in emergency protection systems.
It is distinguished by high reliability, ease of use, does not require maintenance, reagents and consumables. Operability in a wide range of temperatures allows the use of the Hobbit signaling device in unheated rooms.
At the request of the consumer, multi-channel devices without current output (up to 4 channels) are manufactured.
Single-channel devices consist of a sensor unit and an indication unit; multichannel - from sensor blocks, an indication block and a power supply.
When a stationary signaling device is triggered, a signal is sent to external actuators: an emergency sound alarm, ventilation devices, etc.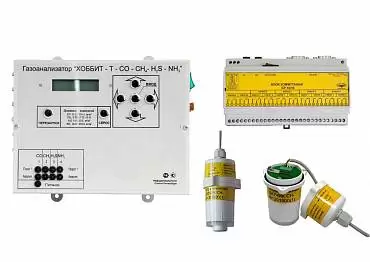 See how it works automatic system
monitoring industrial elections
The environmental monitoring system, designed for industrial enterprises and environmental laboratories, is designed and manufactured according to the requirements of each Customer
At the same time, we guarantee full compliance with the requirements:

Environmental Code of the Republic of Kazakhstan dated January 2, 2021 № 400-VI

Federal Law № 39-FZ of March 9, 2021 "On Amendments to the Federal Law "On Environmental Protection" of the Russian Federation"