Gas analyzers LDS 6 and SITRANS SL
Gas analyzers LDS 6 and SITRANS SL

Gas analyzers LDS 6 and SITRANS SL are laser-diode spectrometers. Used to determine the concentration in gases by the "In-Situ" method. Their operation is based on the principle of absorption spectroscopy in the far infrared region, while the diode laser used as a light source is matched to the absorption lines of the measured gas. The laser is located in the CPU.
The laser beam passes through the fiber to the measuring point (possibly a distance of up to 1,000 m), in the same way the reverse transmission of the optical signal takes place, which is processed by the central processor. With a remote connection, several sensors (measuring points) for the same gas can be controlled by one central processor.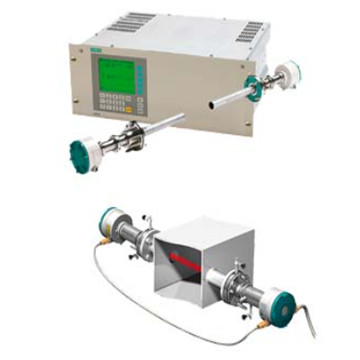 See how it works automatic system
monitoring industrial elections
The environmental monitoring system, designed for industrial enterprises and environmental laboratories, is designed and manufactured according to the requirements of each Customer
At the same time, we guarantee full compliance with the requirements:

Environmental Code of the Republic of Kazakhstan dated January 2, 2021 № 400-VI

Federal Law № 39-FZ of March 9, 2021 "On Amendments to the Federal Law "On Environmental Protection" of the Russian Federation"