Gas analyzer FIDAMAT 6
FIDAMAT 6 is a gas analyzer with a flame ionization detector for continuous measurements of the total content of organic compounds (hydrocarbons in and high-boiling gas mixtures) in air, aggressive and compressed gases. In the first approximation, the measurement result is proportional to the number of carbon atoms in the molecule.
The FIDAMAT is available in a variety of configurations to suit a wide range of applications, from measuring very small amounts of hydrocarbon in clean gases to determining total hydrocarbon in corrosive gases.
The adjustable temperature inside the gas path and the detector also allow measurements of mixtures and measurements of hydrocarbons in vapors up to 100%. At the request of the customer, the device can be equipped with wear-resistant anti-corrosion filters and quartz capillaries.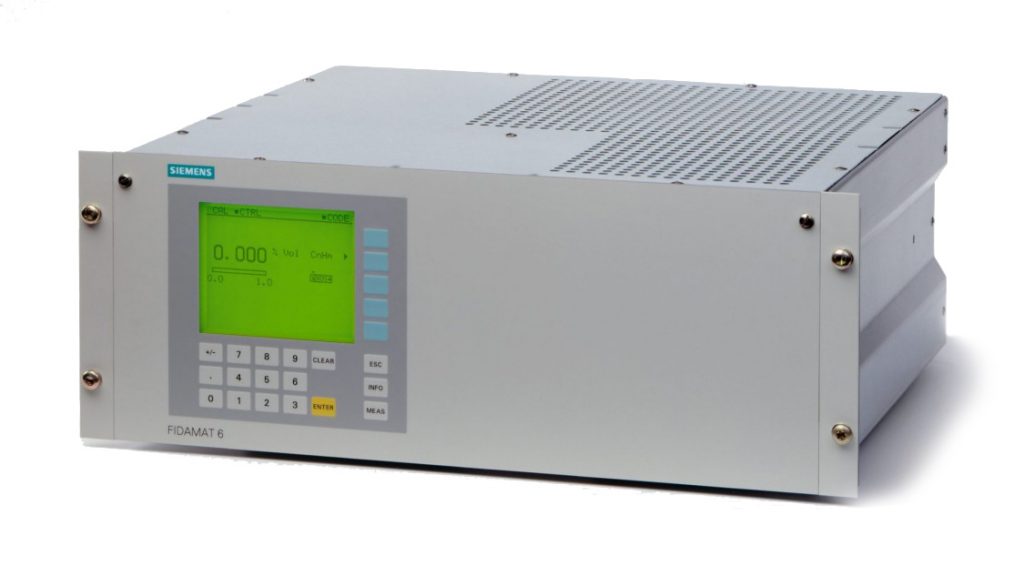 See how it works automatic system
monitoring industrial elections
The environmental monitoring system, designed for industrial enterprises and environmental laboratories, is designed and manufactured according to the requirements of each Customer
At the same time, we guarantee full compliance with the requirements:

Environmental Code of the Republic of Kazakhstan dated January 2, 2021 № 400-VI

Federal Law № 39-FZ of March 9, 2021 "On Amendments to the Federal Law "On Environmental Protection" of the Russian Federation"