SOLER DUST 200
SOLER DUST 200 dust analyzers are designed for automatic continuous measurements of the mass concentration of suspended particles (dust) in the exhaust gases of flues and chimneys.
This passport for SOLER DUST 200 Dust Analyzers contains a technical description of the device and the principle of operation of the gas analyzers, as well as technical characteristics and information necessary to ensure its correct and safe operation, storage and transportation.
The dust analyzer of a new generation, works by the method of reflection of scattered light. The light of a red laser diode illuminates dust particles in the measured volume of the flue. The light scattered by these particles in the opposite direction is detected and evaluated. The measurement is performed contactless, continuously and without sampling from the flow
A unique feature of the analyzer is the automatic compensation of background lighting using a patented optical system with two detectors. This ensures a simple and fast installation without adjustment. The device with factory settings is ready for operation.
Analyzers can be used at metallurgical enterprises, thermal pulverized coal power plants, cement, incinerators, etc. production facilities for continuous monitoring of dust emissions into the atmosphere, as well as for setting up and checking the efficiency of dust cleaning plants.
The analyzer complies with the requirements of GOST R 8.606-2004 GSI. State verification scheme for measuring instruments of dispersed parameters of aerosols, suspensions and powdery materials" and GOST R ISO 10155-2006 Emissions of stationary sources. Automatic monitoring of the mass concentration of solid particles. Characteristics of measuring systems, test methods and technical requirements.
Characteristic name

Unit rev.

Significance

Measurement range of mass concentration of dust

mg/m3

0 to 200*

0 to 500*

0 to 1000*

0 to 2000*

Limits of permissible relative error in measurements of the mass concentration of dust

%

± 15
Characteristic name

Unit rev.

Significance

Electrical power parameters:

- AC voltage, DC

V/L

24V/0.3A

Power consumption, no more

В∙А

50

Overall dimensions of the analyzer, not more than:

- height

- width

- length

mm

205*

160*

160*

Weight, no more

kg

2,0*

Terms of Use:

- ambient temperature,

- relative humidity of the environment, no more

- Atmosphere pressure

°С

%

kPa

from minus 20 to plus 50

No more than 95

from 84 to 107

MTBF,

Average service life

hours

years

100 000

10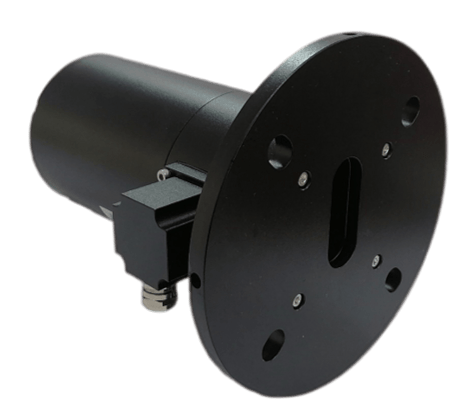 See how it works automatic system
monitoring industrial elections
The environmental monitoring system, designed for industrial enterprises and environmental laboratories, is designed and manufactured according to the requirements of each Customer
At the same time, we guarantee full compliance with the requirements:

Environmental Code of the Republic of Kazakhstan dated January 2, 2021 № 400-VI

Federal Law № 39-FZ of March 9, 2021 "On Amendments to the Federal Law "On Environmental Protection" of the Russian Federation"