Thermomass gas flow meter type SOLER FLOW 100
Thermomass gas flow meter type SOLER FLOW 100
Flowmeters of the SOLER FLOW100 series are designed for automatic continuous measurement of mass (volume) flow and mass (volume) of various gases and their mixtures in pipelines and gas ducts, systems for automatic control, regulation and control of technological processes.
Scope - energy, petrochemistry, cement industry, metallurgical enterprises and others.
Characteristic name

Unit rev.

Characteristic value

Measured environment

gas

Type of flow sensor

submersible

flanged

Measuring range of mass (volume) flow

kg/h (m3/h)

depending on the density of the medium, the diameter of the pipeline in which the flowmeter is installed, and the flow rate.

Characteristics of the measured medium:

- speed range of the measured medium

- Operating temperature range

- maximum allowable operating overpressure

m/s

°C

MPa

from 0.1 to 30

from minus 40 to 460*

up to 1.6

Permissible ambient temperature range

°С

from minus 40 to 60

Limits of permissible relative error in measuring mass (volume) gas flow

%

±1.5% to ±2.5%*

AC power supply parameters:

- voltage,

- frequency,

V

Hz

220 ± 22

50 ± 1

Power consumption

Vat

18

Output signals, standard version:

current signal,

digital signal

mA

from 4 to 20

RS-485, Modbus RTU

Response time

s

1

Weight, no more

The electronic unit

primary converter

kg

32*

Dimensions (Height×Width×Length),

-submersible

- flanged

mm

431х125х177*

329х125х177*

Average service life

years

12

MTBF

hour

100 000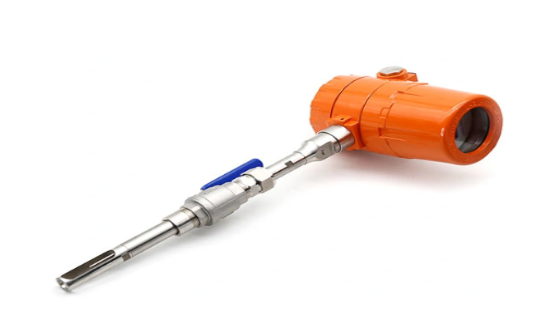 See how it works automatic system
monitoring industrial elections
The environmental monitoring system, designed for industrial enterprises and environmental laboratories, is designed and manufactured according to the requirements of each Customer
At the same time, we guarantee full compliance with the requirements:

Environmental Code of the Republic of Kazakhstan dated January 2, 2021 № 400-VI

Federal Law № 39-FZ of March 9, 2021 "On Amendments to the Federal Law "On Environmental Protection" of the Russian Federation"