YATP-0.25 box
Designed to receive electrical energy of alternating current with a frequency of 50 Hz at a voltage of 220 V in networks with a solidly grounded neutral and its transformation in order to supply networks with a voltage of 12, 24 and 36 V, as well as to protect them in case of overloads and short circuits.
Operating conditions
ambient air temperature from + 1°С to + 40°С;
height above sea level is not more than 2000 m;
the environment is non-explosive, does not contain conductive dust, corrosive gases or vapors that destroy metals and insulation.
Design
A box with a step-down transformer is a sheet metal structure, inside of which there is a single-phase transformer with a power of 0.25 kVA and three circuit breakers: incoming and two on outgoing lines. Access to the box is provided from the side of the facade through the door. The input of the supply and output of the outgoing lines is carried out from below. On the side surface of the box there is a socket for connecting the second outgoing line. Hanging execution. It is allowed, at the request of the customer, to install a transformer with a rated secondary voltage different from the standard one.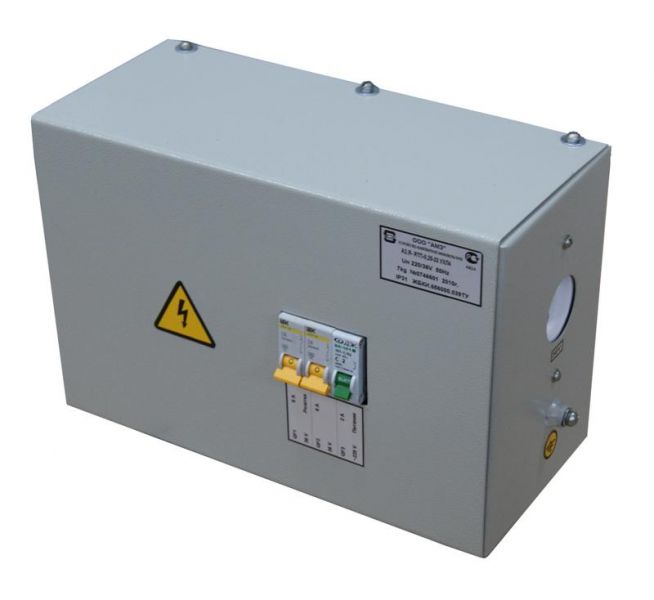 See how it works automatic system
monitoring industrial elections
The environmental monitoring system, designed for industrial enterprises and environmental laboratories, is designed and manufactured according to the requirements of each Customer
At the same time, we guarantee full compliance with the requirements:

Environmental Code of the Republic of Kazakhstan dated January 2, 2021 № 400-VI

Federal Law № 39-FZ of March 9, 2021 "On Amendments to the Federal Law "On Environmental Protection" of the Russian Federation"